Del Ozone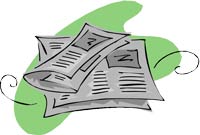 Del Ozone Parts Canada


» ELM Sales and Equipment distributes Del Ozone products and parts throughout Canada including

Spa Eclipse Ozonator
MCD-50 Ozonator
CDS-16 Ozonator
Spa Renewal Kits
and more
These and more hot tub accessories are in stock and available for immediate shipment across Canada. Contact ELM Sales and Equipment Inc. for further details (888) 502-6960.
» About Del Ozone Parts

Your hot tub water stays fresher by installing a spa renewal kit in your ozone generator every 12 to 18 months. Extending the life of the ozone generator, this kit is easy to install and will help you further reduce your environmental impact.
The energy efficient Spa Eclipse™ includes the corona discharge viewing window that allows you to confirm it is actually working. If the CD chip's glow fades, then a replacement chip is needed.
The MCD-50 Del Ozone ozonator is a corona discharge unit that produces a high amount of ozone for spa water sanitation.
The CDS-16 Del Ozonator is the smallest ozonator and it's compact size allows for installation in most any spa.
A spa ozone generator should be serviced every three years. "Maintaining the spa ozone generator ensures that the spa won't be overdosed with chlorine, won't be contaminated with bacteria, viruses and chemical byproducts, and your skin won't be dry and irritated after an evening of relaxation. "
DEL Ozone is the #1 choice of ozonators by spa manufacturers in the United States and Canada. Since the only by-product of ozone is oxygen, using an ozonator in your spa is good for you and the environment.
ELM is an authorized Del Ozone distributor in Canada.