INDUSTRY NEWS
» Outdoor Hot Tub Installations More Popular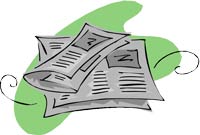 In the old days, cold climate hot tubs were more often than not placed indoors. As the hot tub industry expanded in Europe, many first time hot tub buyers would also create lavish shrines in their basements or other interior space and install a hot tub as part of an indoor fitness room. The problem with indoor installations are that ventilation needs to be considered as well as ambience.
In recent times, the popularity of outdoor hot tub installation has grown so that over 3/4 of hot tub installations in Northern climates are now outdoors.. Benefits to outdoor installation include enjoying the fresh air, environment and surrounding views. Splash out from the spa or even a leak do not damage carpet or flooring as they may indoors.
» New 2018 - 2019 ELM Catalogue is Released

The new Interactive 2018-19ELM e-Catalogue is here!
With Dynamic Table of Contents and Active Internal Navigation features,
searching for the right part has never been easier!
Download now and save a copy on your Desktop, Laptop, Tablet or Smartphone
for easy access...very convenient!
***Catalogue 2018-19 d'ELM***
Le nouveau Catalogue électronique Interactif 2018-19 d'ELM est ici!
Avec des aspects d'une Table de Matières Dynamique et Navigation Interne Active,
la recherche pour l'exacte pièce n'a jamais été aussi facile!
Télécharger maintenant et sauver une copie sur votre Ordinateur, Portable,
Tablette ou Smartphone pour un accès facile ... très pratique!

Contact us for your 2018-19 ELM Catalogue HARDCOPY today!
Keep an ELM Catalogue on your sales counter and in your service vehicles
as a handy purchasing and reference resource.
Contactez nous pour votre catalogue version papier
2018-2019 d'ELM aujourd'hui!
Gardez un Catalogue d'ELM sur votre comptoir de vente et dans
vos véhicules de service comme une resource pratique d'achat et référence.
» May is National Water Safety Month
May is National Water Safety Month. Help get the word out by distributing safety related materials to customers. Be safety aware and vigilant when supervising children around water. Know pool and spa emergency proceedures for infants and children. To learn more, visit http://www.watersafetymonth.org .
» Industry Veterans Form New Spa Parts Distribution Company

This announcement appears in the October 2008 issue of Pool & Spa Marketing magazine, Volume 32/Number 6
With combined experience of over 40 years in the hot tub manufacturing and controls industry, industry veterans Ted Williams and Marc Lambert have launched their own distribution company, ELM Sales & Equipment Inc.
The new company will support the hot tub industry through custom application and design solutions as well as sourcing, distribution and warehousing.

"Our mission is to provide availability of all major industry brand components, rapid order turnaround, technical support and advice to assist technicians and retailers with hot tub repair", says Williams.
ELM is conveniently located in Mississauga, Ontario Canada at 6580 Davand Drive Unit 1
Mississauga near major routes Hwy 401, 410, 403 and 407.