ELM News
Troubleshooting Course a Big Success!
Click Here for Article

We are located in Mississauga at:
6580 Davand Drive #1

We're Expanding Our Bilingual Order Desk (again)...
Read More ...

***ELM 2014-15 CATALOGUE***
The new Interactive 2014-15
ELM e-Catalogue is here!
With Dynamic Table of Contents and Active Internal Navigation features, searching for the right part has never been easier!
***Catalogue 2014-15 d'ELM***
Le nouveau Catalogue électronique Interactif 2014-15 d'ELM est ici!
Avec des aspects d'une Table de Matières Dynamique et Navigation Interne Active, la recherche pour l'exacte pièce n'a jamais été aussi facile!
Read More ...

***NEW***
Contact us for your 2014-15 ELM Catalogue HARDCOPY today!
Contactez nous pour votre catalogue version papier 2014-2015 d'ELM aujourd'hui!
Read More ...

Spa Troubleshooting - Hot Tub Repair
Spa repair education, training videos, problem solving and hot tub maintenance
Read More ...

The Canadian wholesale source for hot tub equipment and accessories
Welcome to ELM Sales & Equipment Inc.
Our hot tub technical sales and service department is standing by to help you get the spa parts you need when you need them. Supplying North America with quality spa parts and equipment. Representing brand name product lines including CTI, Balboa, Brett Aqualine, Spa Builders, Waterway, Len Gordon, Leisure Concepts, Gecko, Cal Spas, Sundance, Dimension One and many others.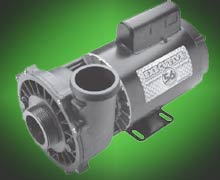 Spa Packs - CTI
ELM Sales and Equipment stocks the largest quantity of CTI spa packs in North America. ...

Cover Lifters
Cover lifters make opening and closing spa covers a breeze.
See our full range..

Hot Tub Pumps
Replacement spa pumps including Waterway, Ultra Jet, Sta Rite, Aqua-Flo and Hayward.

Master Deluxe Filters
ELM stocks a wide variety of Master Deluxe cartridge filters for hot tubs.