Balboa Water Group

ELM is an authorized Canadian stockist and distributor of Balboa Water Group spa products. We maintain a large stock of pumps. spa packs, circuit boards, heaters and other Balboa Water Group accessories and hot tub parts.

Balboa Water group is the manufacturer for WOW & Power WOW, Ultimax, Ultra Jet pumps, Gemini Variable Speed hot tub pumps, Whispair and Quiet Flo blowers, Rotomold, Santana and Slimline. We also carry Balboa Instruments spa packs and control systems including EL/GL and VS/GS Electronic Controls, Ozone, Aromatherapy, Lighting and a host of other products, accessories and spa fittings.
As a leading manufacturer of hot tub parts and accessories, Balboa Water Group supplies ELM Canada with brand name products including GG Industries, HydroAir and the Balboa Instruments line of products.
Balboa Topside Controls Canada
ELM Sales and equipment stocks a wide variety of Balboa Topside Control Panels.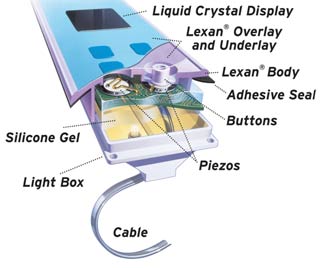 Balboa Instruments has been a worldwide leader in spa control systems for many years. The Balboa Water Group incorporates the strengths of top individual brands which allows us to distribute a wide variety of controls to the Canadian market.
"ELM stocks all the best hot tub parts and ships throughout Canada."
From Balboa spa packs, circuit boards and topside controls to most other Balboa Instruments hot tub accessories for Canada, ELM maintains a huge stock of need-it-now spa parts and accessories with quick, reliable shipping across Canada.
Balboa Water Group Spa Packs
Many spa manufacturers around the world install Balboa Water Group spa packs in their hot tubs. Let ELM help you find the right replacement spa pack for your hot tub or we can build a custom spa pack for Canadian OEM manufacturers.