Spa Manufacturers Canada OEM Supplier

ELM Sales and Equipment Inc. custom builds spa components, spa packs and other on-demand items for the Canadian OEM spa industry.
ELM custom configures spa packs to your specifications.
We offer fast, friendly customer service coast to coast from our Ontario, Canada based warehouse and production facility.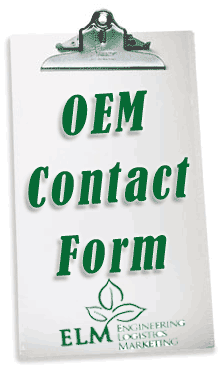 From brand names to custom components, ELM Sales and Equipment has what you need. If you are looking for an OEM manufacturer for your spas or products, we can provide you with great Canadian service and pricing.
OEM (Original Equipment Manufacturer) hot tub spa manufacturers appreciate the professionalism and industry experience ELM offers. From customized spa packs to topside controls, we can make the components you need to build superior spas.
If we can't make it – we can get it! Since Elm buys large quantities of spa parts and equipment from name brand manufacturers, we can pass quantity purchase savings to our authorized OEM manufacturers. Contact ELM by online contact form, email or phone for further details about our custom development of spa equipment and product lines.
ELM Sales & Equipment Inc.
6580 Davand Drive Unit 1
Mississauga, ON L5T 2M3 Canada
Phone : 905-670-5387
Fax: 905-670-5389


Toll Free : 888.502.6960