Spa Industry Professionals
ELM Sales and Equipment Inc. provides the widest variety stocked spa parts to the Canadian spa industry. We offer competitive pricing, in-stock ready to ship spa parts and expert advice to get the hot tub part you are looking for in Canada. For part numbers, please view the current ELM Catalogue (65MB).
Hot Tub Dealers and Technicians
Join our network of Canadian Spa Professionals by completing the short dealer application. An ELM representative will contact you shortly to authorize your account with ELM.
For training, technical support and hard to find spa parts, there is no better supplier in Canada than ELM Sales and Equipment. By becoming an ELM authorized dealer, you can use our Quick Order Form to get competitively priced spa parts shipped immediately anywhere in Canada. We stock thousands and thousands of spa parts and accessories. If we don't have the part you need, we can get it - fast!.
Our ELM hot tub experts can guide you to the correct spa part for almost any spa manufacturer or model. We can be contacted by phone or email anytime you are uncertain as to which replacement part will do the job.
We also support our dealers with industry newsletters and referrals from their area. If you are a professional in the Canadian spa industry, simply fill out the contact form or call ELM for more details on the advantages of being an authorized ELM spa parts and accessories dealer.
Click here to go to the Dealer Login now
ELM Sales & Equipment Inc.
6580 Davand Drive Unit 1 Mississauga, ON L5T 2M3 Canada
Phone : 905-670-5387
Fax : 905-670-5389
Toll Free : 888.502.6960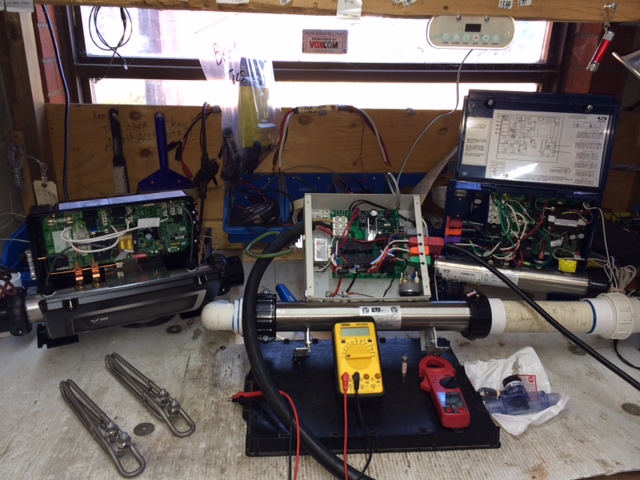 TECHNICAL TRAINING
ELM offers free tech training to dealers and technicians on a group or individual basis. We will be running a tech training seminar at the Canadian Pool & Spa Conference in Toronto this December.
Take advantage of over 90 years of combined hot tub and equipment manufacturing knowledge that ELM offers.
Ted Williams 34 years in the business
Marc Lambert 28 years in the business
Kirsten Urbszat 13 years in the business
Sandy Cude 16 years in the business
We can help you with technical knowledge, part recommendations and service tips. As an Elm spa parts dealer, you will have access to the largest selection of parts and equipment in Canada. If we don't stock a part – we can get it! Keep your clients satisfied by providing parts and service to keep their hot tub equipment running.

Upcoming seminar:
Join us at the next Canadian Pool and Spa Conference. Elm will be running a technical training session. Call us for more information or to arrange your own training session.